On request. My route for the Sarpan weeklies.
Make sure you are bound in Kamar before starting. Grabbing the quests beforehand may be helpful too.
1 - [Fly] to [Twisted Land Outpost]. Walk the route and kill Shimaru Glasseye on the way and the Training Supervisor at the end.
2 - [K > Skills > Return] to [Kamar].
3 - [Fly] to [Jotun Research Expedition]. Move towards Kamar and kill Nojalf. Then turn around and move all the way to the North-Eastern edge of the map where you will find Trickster.
4 - [K > Actions > Escape] to Kamar.
5. Join any alliance doing Aruru/Tagata. You can kill Sergeant Gutu in the Uruguru Village while you make your way to Aruru.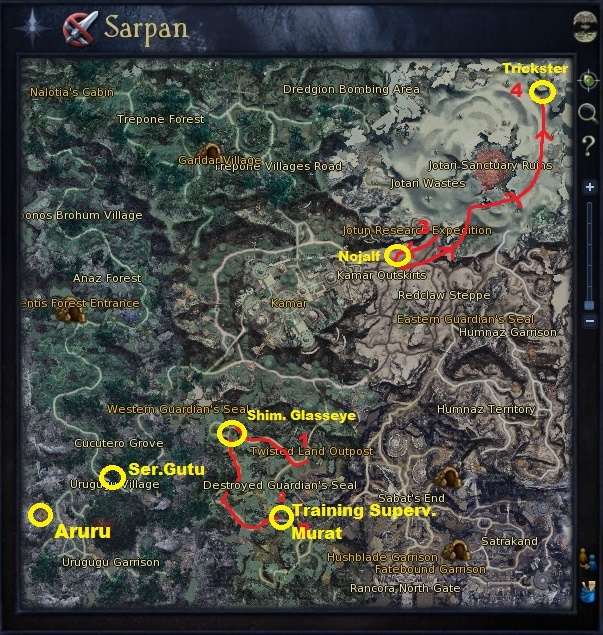 _______________________________

@Youtube